L'expertise d'une Junior de renom
Créée en 1980, cela fait plus de 40 ans que Junior Consulting répond aux exigences de ses clients et donne aux étudiants de Sciences Po l'opportunité de mettre en pratique les enseignements dispensés par l'école. Chaque année, Junior Consulting Sciences Po réalise en moyenne 60 missions pour des administrations publiques, des entrepreneurs, des PME et des grandes entreprises. Nos domaines d'expertise sont les affaires publiques, la finance, la communication, le conseil, les politiques publiques et internationales, les infrastructures, la transition écologique, le journalisme, les ressources humaines mais aussi le luxe.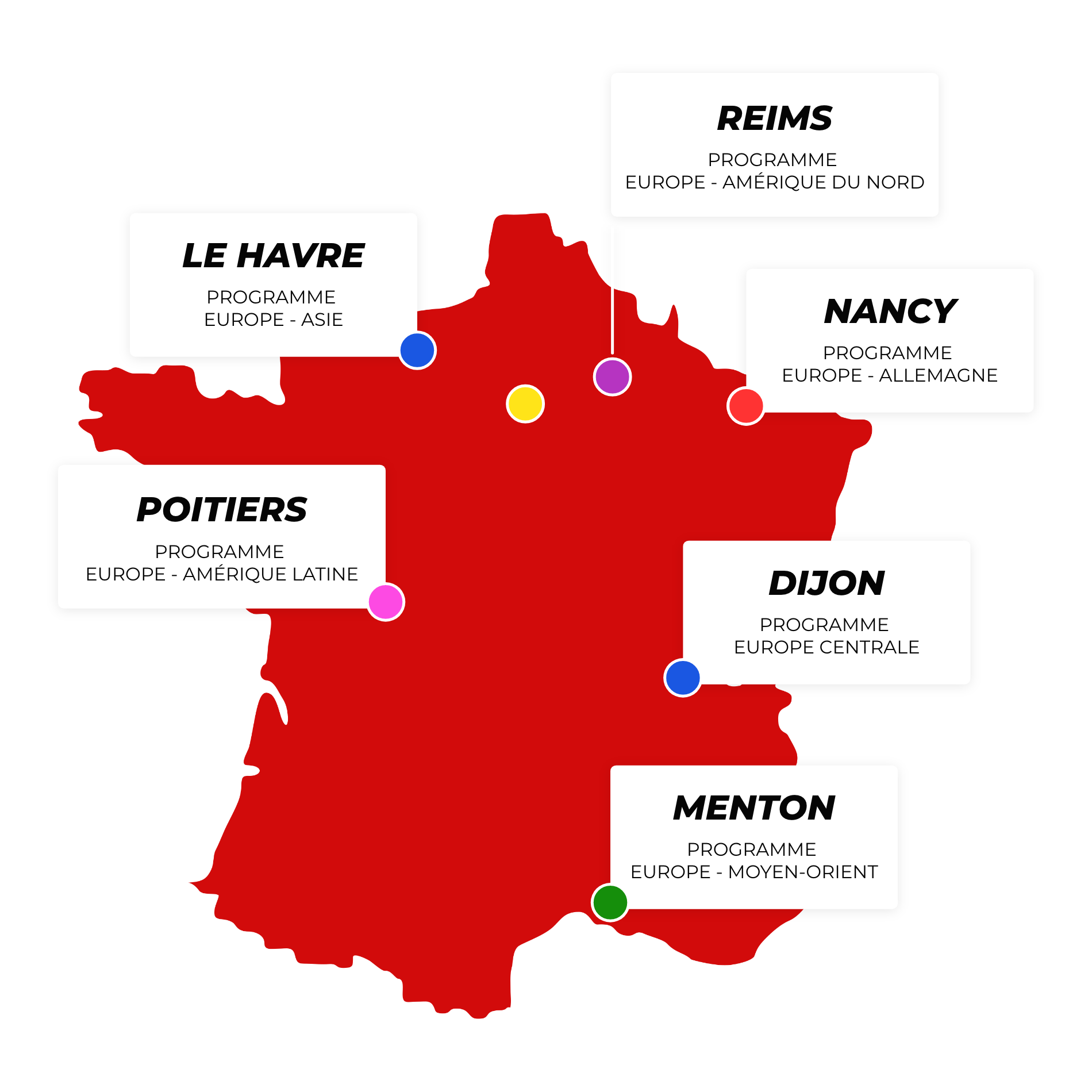 Performance and excellence
Internationally renowned faculty members
Expertises variées : Finance, Conseil, Énergies, Infrastructures, Transition écologique, Ressources humaines, Communication,  Politique publique – Administration – Santé – Culture, Journalisme, Politique internationale, Luxe, Pro Bono.
A wide variety of clients within the public and private sector
An international perspective
Réseau d'étudiants à l'international
45% of international students
478 partner universities around the world
More than 40 Double-Diplomas (Columbia, LSE, St. Gallen etc.)
A unique student body
Un des plus puissants

 

réseau Alumni

 

de France
Plus de

 

14 000 intervenants

 mobilisables
Strong presence throughout France thanks to Sciences Po's relocated campuses
Reactivity

 

Nous prenons en charge votre demande dans les plus brefs délais.

Comprehension

 

Nous précisons ensemble votre besoin, vos objectifs et vos contraintes.
Proposal of a solution answering your need
Proposition of an action plan that meets your

 

needs

 

and is based on our

 

unique

 

- alliance de l'exigence académique et de la pluridisciplinarité de Sciences Po.

Nos chefs de projets, membres permanents de JCSP, font appel aux étudiants au sein des différents Masters, afin de créer une équipe d'intervenants ayant les compétences spécifiques à la mission.
Achievement of the mission
Collection.

 

Nos chefs de projets encadrent les intervenants dans leur travail de recherche et de documentation.

Analysis.

 

Forte de sa formation académique, l'équipe conduit l'analyse des données collectées conformément à la méthodologie définie avec le client.

Synthesis

 

The main lessons learned are presented in a clear and comprehensive document.
High impact solution.

. Nos livrables satisferont les exigences définies en amont, afin de garantir une solution à fort impact.

Monitoring of the implementation.

 

We stay in touch to ensure your satisfaction and propose a post-mission follow-up.
Toopi Organics a fait appel à Junior-Consulting Sciences Po. Nous avons été très satisfaits du rapport qualité-prix et nous comptons les rappeler bientôt.
Nous travaillons avec Junior Consulting depuis de nombreuses années. Un plaisir de collaborer avec une équipe disponible, flexible et enthousiaste. Les modalités de la mission évoluent et la qualité de service reste la même.
For both missions, a very reactive team from the briefing to the final report. A more than appreciable reactivity in view of the deadlines.
The team was very professional and met our expectations. In addition, the students showed initiative in proposing alternative solutions.
L'équipe a au fil des réunions bien compris notre besoin et a su adapter son travail en conséquence.